Client: Environmental Research Institute of the Amazon
Project: IPAM Website and Intranet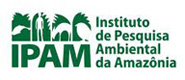 IPAM is a non-governmental environmental organization. It operates through demonstrative experiments, the production of scientific knowledge and academic advising of undergraduate and graduate students. The research and demonstrative management projects provide the necessary basis for extension and education activities, and serve as inputs to contribute to environmental policies.
The new IPAM website promotes all the work done by the institute such as programs, research, projects and news. It allows user interaction through the Climate Blog, apart from disclosing videocasts, podcasts, glossary, library, links , calendar events and an online shop .
All of the site's content is manageable by the customer and has a formatting tool as well as the sending of newsletter to registered users. The tool allows the client to translate all content to the language they want. The site was developed in PHP.
The IPAM intranet provides an area for employees with billboards, news, blogs, videocasts, podcasts and a forum. The administrative and HR can download documents, forms, records of projects, listing and registration of employees. All content of the intranet is manageable by the customer and has a formatting tool and newsletters are sent to registered users.
Production of the entire graphic design and website/intranet design, creation of the Climate and Deforestation logo in 3 languages​​, IPAM logo's internationalization in 3 languages​​.
Skills Used
Implementation / Training