Development of e-Commerce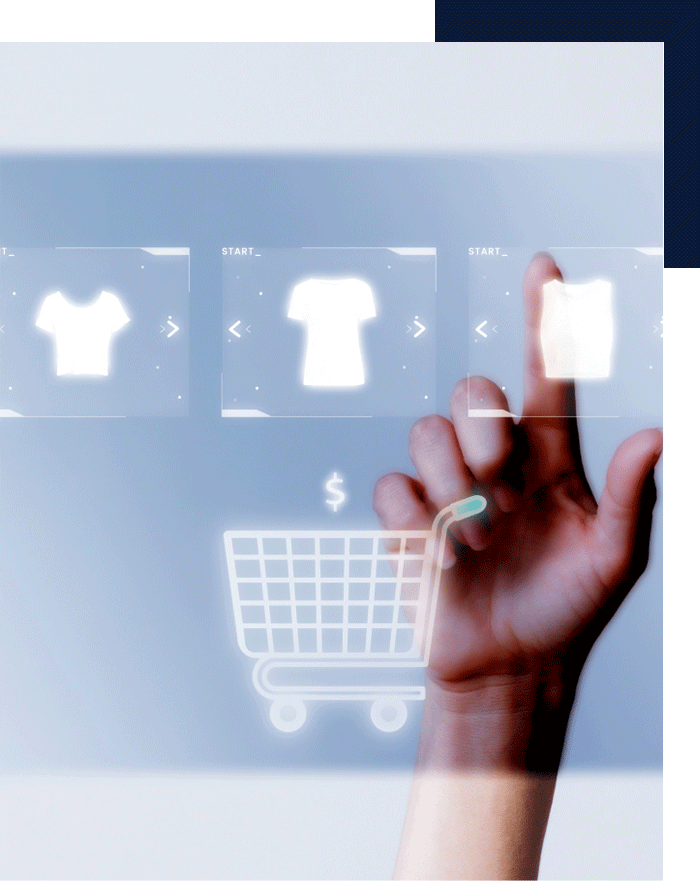 Get better results with a
Personalized e-Commerce
Leverage your sales with an innovative bespoke platform
e-Commerce
Why develop an e-Commerce for my company?
Create a bespoke online store to boost your company's sales results, whether your target audience is B2B or B2C.
The Agence platform is a tailored, integrated and automated solution.
Applying the perfect technologies, integrations and tools to leverage your brand's presence in the digital environment, control inventory and provide a comfortable and intuitive experience to use.
We look beyond lines of code and bring a strategic vision to your project, focusing on increasing profitability and usability for your team and your customers.
Languages we develop to make your project amazing and leverage your company
Main benefits of an e-Commerce for your business
Have a wider range of sales strategies and increase your company's profitability with the advantages of a virtual store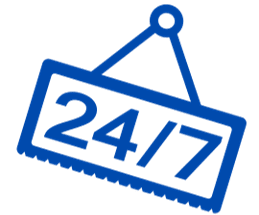 It works 24/7
Your store works 24/7, have sales every day of the year.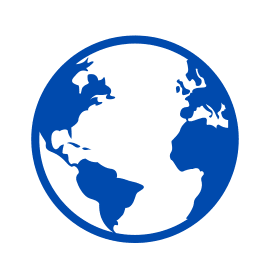 Wider reach
Get a wider reach of customers, all over the world.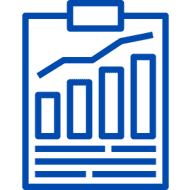 Monitoring and analysis
Monitoring and analysis of data and results in real time.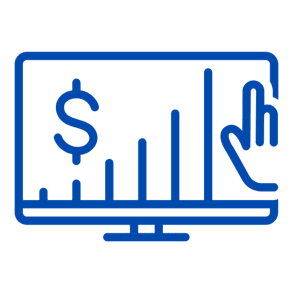 Bring greater convenience
Bring greater convenience and be found more simply by your audience.
How we turn your amazing online store into reality

Contact us and send your company's need. One of our Business Consultants will contact you and collaboratively design the best solution for your project.

With the briefing prepared and in hand, our team will analyze several technical factors to understand the best platform and technology to meet your demand.

Using the most modern agile methodologies, we will allocate the most suitable professionals, in addition to a Project manager to manage your project. Your e-commerce is starting to get off the ground.

Following the schedule aligned in the proposal, our team will setup your platform, customizing it according to your needs and brand visual identity.

We deliver your virtual store finished and ready to make sales. If the need arises. We can offer a training package for your employees, in addition to preventive and evolutionary maintenance hours.
Benefits of Developing your e-Commerce with Agence
Take your online sales to another level with our solutions, count on several advantages and functionalities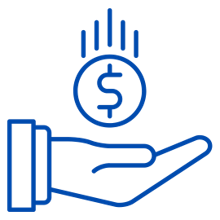 Multiple gateways
Integration with various payment gateways for a better customer experience.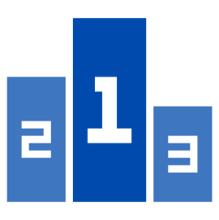 Complete SEO tool
Transform your e-commerce into a real machine for success in organic searches.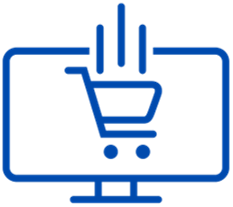 Various technologies
We work with different technologies, applying to your project what best meets your demands.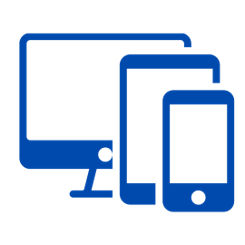 Responsive Design
Mobile, Web or Tablet, the same amazing experience for all platforms.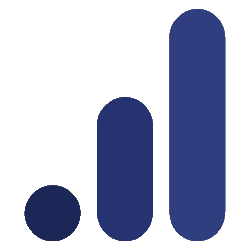 We offer integration with Google
Want to follow the results closely? We offer integration with Google Analytics and several easy-to-read reports.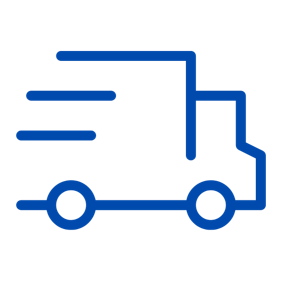 Calculation of shipping and delivery time
Calculation of freight and delivery time in a simple way, integrating the main carriers.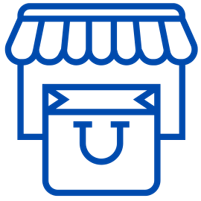 Thinking of new airs?
We work with integrations with the main marketplaces, so you can expand your business.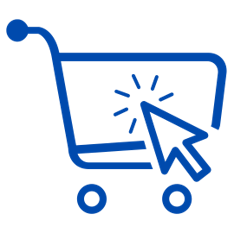 Training
Possibility of training for your team, in addition to maintenance packages and constant support for your platform.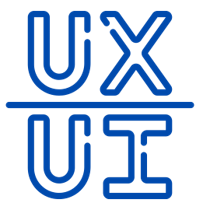 UX/UI
Main focus on UX/UI, offer the best experience to your user, increasing the profitability of your online store.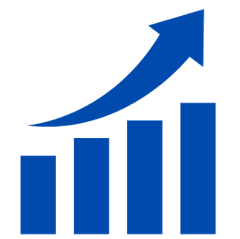 Experienced professionals
Experienced and high performance professionals who bring a strategic vision to your project., our focus is to increase your profitability.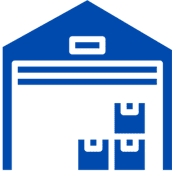 Inventory Management
Centralized Inventory Management integrated with ERP.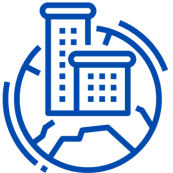 More than 20 years
Count on more than 20 years in the market, with national and international cases for large companies.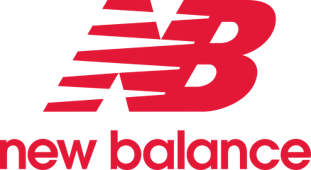 New Balance
Agence developed New Balance Brazil's new website, following Google's SEO (Search Engine Optimizpation) standards and meeting the W3C ( World Wide Web Consortium ) norms and standards.
The project consists of developing the brand's national website, using the current global website (www.newbalance.com) as a "reference", being institutional, with the option of a blog and products showcase. Integrating the main social medias, exactly like the global one (Facebook, Twitter, Flickr and Youtube). We developed a "Store Location" section, integrated with Google Maps' API, where the user enters a city name or landmark, and is automatically directed to the shoe selling spots' proximity zone in the Map.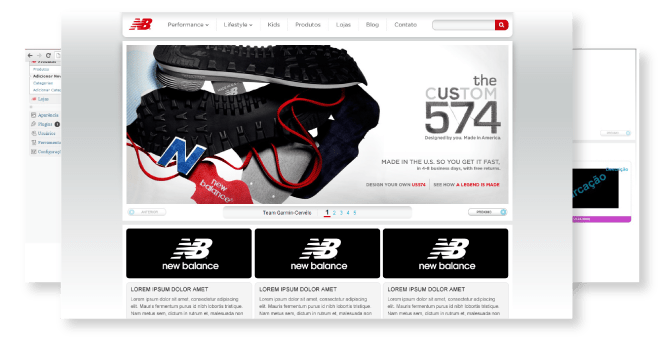 Testimonials & Customers
Big clients with big projects, come and see our work.
Check out our certifications here:
"Agence managed to deliver exactly what we needed: a website that effectively reflects the corporate image of our company.It is serious, professional and modern, much like the services provided by Orbe."
"Based on my experience working with Agence, I can say that they are a consolidated team, always trying to offer the best customer experience, and are highly qualified in technology to face any challenge in mobile and web environments."
"Agence has been our business partner for four years now. It's very important for us on Federation to know that we can count on them for our future projects, strengthening this partnership even further."
"The quality and professionalism of Agence's team allowed their understanding of our needs with precision and agility, proposing innovative solutions that fully met our expectations."
"Simply my partner in technology solutions for the past 6 years.When I need innovation with quality and speed I always think of Agence. Congratulations on the staff's professionalism."
"We are accelerating our achievements and we count on Agence on this ambitious project for Brazil. We are very pleased with the competence and quality of work of Agence's professionals."
"Our Company is very pleased with the work implemented by the Agence team. They could easily understand our needs, which resulted in an efficient and fast implementation of our project."
"I have been working with Agence for over four years and I always have my expectations exceeded.Very involved in the context and primarily quick, agile and always meeting deadlines. I recommend their services to any company."
"We are very pleased with the efficiency and attention that Agence's team had with our project. Other important point was the quick understanding of what we needed, which facilitated our work."
"Agence participated in a historic moment of Pirelli Tires. Very efficiently and tactfully, they helped us develop a relationship system. The partnership is already showing good results, and certainly we will be together on other projects."
"Agence represented an evolution, nowadays we work with the most modern technologies available in the world. That added much value to our business, guaranteeing scalability and high availability for applications."
"We can consider Agence one of our partners. Combining of excellent support, flexibility, efficiency and effectiveness, the work and projects delivered are now part of our company's day-to-day life."