Solutions in Artificial Intelligence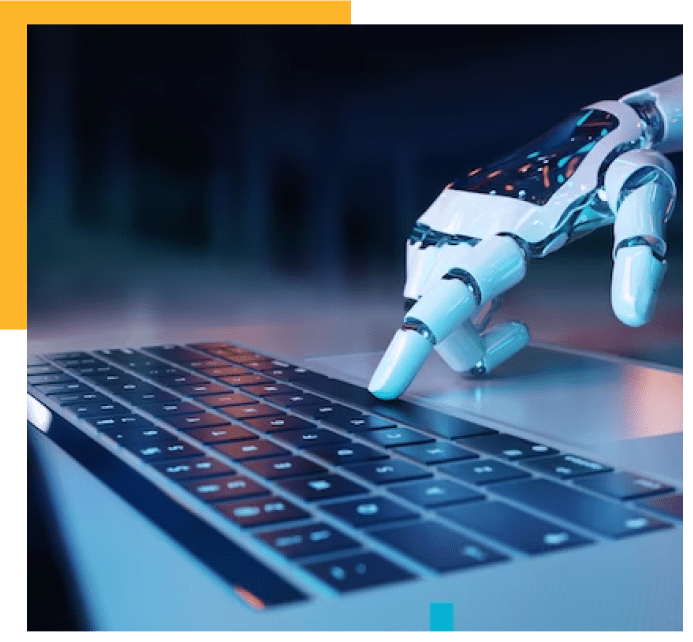 The Age of Artificial Intelligence with Agence Consultoria!
Agence Consultoria is at the forefront of the technological revolution, employing Artificial Intelligence (AI) to develop customized web and mobile systems that drive business success. Our mission is to be the catalyst that takes your company to the next level, optimizing processes, enhancing efficiency, and creating innovative experiences for your customers.
Cut costs and save time by automating business tasks and processes.

Among the main benefits of using AI, we highlight efficiency, quality, customization, and continuous learning. AI can execute tasks for your company in seconds that would take hours and improve the quality of the final products, unlocking a world of possibilities.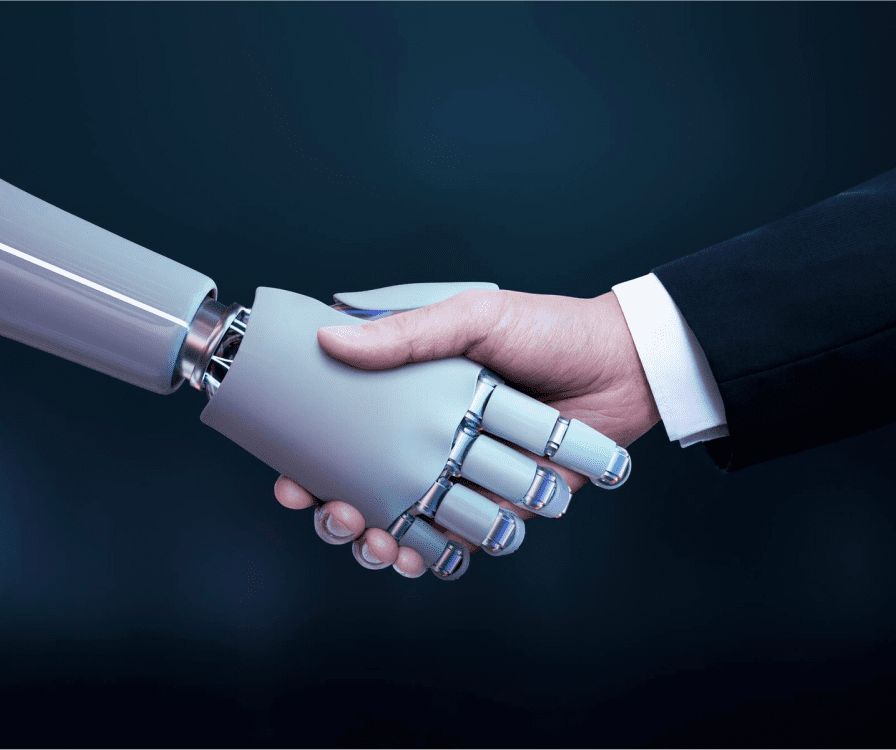 Why use Artificial Intelligence?
AI has the power to change the way we do business, automating processes, generating valuable insights, and allowing companies to offer more personalized services and exceptional experiences to customers.


Marketing, sales, HR, sales email, and more.
Transform your business with
customized AI solutions.
Create innovative experiences for your customers and make your routine easier and more productive.

Enhanced customer service
Implement chatbots and virtual assistants to provide instant and personalized support to your customers at all times.

Data Science and Machine Learning
Harness the power of data to predict trends, optimize operations, and drive innovation.

With the use of AI, it's possible to identify features, analyzing and automatically prioritizing products with more stock options.

Make faster and more informed decisions with real-time data analysis.

Automatically separate qualified leads from unqualified ones with the automation of paid media for leads with a higher chance of customer conversion.

AI has the ability to analyze patterns, behaviors, and anomalies at the access point to prevent attacks by creating new triggers, thus reinforcing security.
Elevate your company to another
level with our solutions.
At Agence, we believe that technology should be a driving force for business growth and success. We are here to be your strategic partner, guiding you through each step of the digital transformation journey with our AI solutions.

Make faster and more informed decisions with real-time data analysis..

Customer-centered approach
Our focus is on understanding your challenges and creating solutions that deliver real value to your business.

We are always ahead, exploring new technologies and methodologies to keep your company at the forefront of innovation.
Let's build the future
together!
Contact us and discover how we can help elevate your company to new heights with the power of Artificial Intelligence.
Depoimentos & Clientes
Grandes clientes com grandes projetos, venha conhecer nosso trabalho.
Confira nossas certificações aqui:
"Agence managed to deliver exactly what we needed: a website that effectively reflects the corporate image of our company.It is serious, professional and modern, much like the services provided by Orbe."
"Based on my experience working with Agence, I can say that they are a consolidated team, always trying to offer the best customer experience, and are highly qualified in technology to face any challenge in mobile and web environments."
"Agence has been our business partner for four years now. It's very important for us on Federation to know that we can count on them for our future projects, strengthening this partnership even further."
"The quality and professionalism of Agence's team allowed their understanding of our needs with precision and agility, proposing innovative solutions that fully met our expectations."
"Simply my partner in technology solutions for the past 6 years.When I need innovation with quality and speed I always think of Agence. Congratulations on the staff's professionalism."
"We are accelerating our achievements and we count on Agence on this ambitious project for Brazil. We are very pleased with the competence and quality of work of Agence's professionals."
"Our Company is very pleased with the work implemented by the Agence team. They could easily understand our needs, which resulted in an efficient and fast implementation of our project."
"I have been working with Agence for over four years and I always have my expectations exceeded.Very involved in the context and primarily quick, agile and always meeting deadlines. I recommend their services to any company."
"We are very pleased with the efficiency and attention that Agence's team had with our project. Other important point was the quick understanding of what we needed, which facilitated our work."
"Agence participated in a historic moment of Pirelli Tires. Very efficiently and tactfully, they helped us develop a relationship system. The partnership is already showing good results, and certainly we will be together on other projects."
"Agence represented an evolution, nowadays we work with the most modern technologies available in the world. That added much value to our business, guaranteeing scalability and high availability for applications."
"We can consider Agence one of our partners. Combining of excellent support, flexibility, efficiency and effectiveness, the work and projects delivered are now part of our company's day-to-day life."