Client: Ferring
Project: Ferring – Dashboard Ferring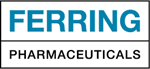 Ferring Pharmaceuticals is a biopharmaceutical company based on research and development, present in the pharmaceutical market for more than 60 years, with the objective of identifying, developing and commercializing innovative products in the areas of Human Reproduction, Urology, Gastroenterology, Endocrinology and Osteoarthritis.
Ferring has its own factories in Europe, South America, Israel and China. It is currently building new facilities in the United States and India. Ferring has capacity in the production of recombinant biotechnology, as well as the manufacture of more conventional pharmaceutical products.
The Ferring Marketing team is composed of health professionals and sales teams, led by the parent company in Saint-Prex, Switzerland, which manages more than 50 countries and employs more than 4,500 people worldwide, while treatments are available in more than 90 countries. This expansion allowed Ferring to maintain a double-digit annual growth rate over the last two decades.
Agence developed the Ferring Dashboard, which is a system used by the entire Brazilian Sales team of Ferring Pharmaceuticals, from the Representatives level to the National Directorate. The application was developed in .NET C #, MVC with SQL Server database.
All sales information is received through audits that are imported into the system, with which reports are presented in graph format for various analyzes. In addition, the system offers areas for the collection of content from the sales area, control of events focused on the medical area, among other integrated functionalities.
Skills Used
Implementation / Training