Cliente: O Melhor da VIda
Proyectos: Website Institucional, Relacionamiento y E-commerce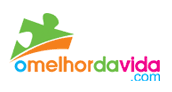 The Best Of Life, empresa 100% brasileña, trae a sus clientes una variedad única de actividades deportivas, culturales y gastronómicas, perfectas para aquellos a quienes les gusta disfrutar de increíbles sensaciones y aprovechar de lo que la vida tiene de más fascinante.
Están en el mercado hace más de 5 años, ofrecen 2.500 experimentos, divididos en 16 Experiencias Regalos de distintos estilos y precios – ideales para romper la rutina con encanto, creatividad y buen humor.
Agence desarrolló todo el websitio institucional, la relación y la estructura de e-commerce, permitiendo así que los sueños de sus clientes sean viables.
El sistema fue desarrollado en la plataforma Agence Commerce. El portal se basa en el concepto web 2.0 con integración con las redes sociales.
Skills Utilizados
Implantación / Entrenamiento